A Company Registration in UAE is very simple, but since foreign Investors are not aware of local rules and regulations, it is important to get the assistance of a Company Registration Lawyer in the UAE.
It takes a considerable amount of time planning to start a company in a country where you are unaware of the rules and regulations for Business License, company registration, local sponsor legalities, etc. If you are already done with all your business planning, then being unable to move further in a registration process is a distressing situation, as it is a waste of time. After identifying the nature of the company and its feasibility, one will be keen to begin its operations at once.
At GHI, we deal with any barriers that stand in the way of really beginning the business. In Dubai, understanding the specifics of registering a company is the biggest challenge that investors face.
Foreign investors may find it hard to learn the rules and regulations of the various departments, as well as face the communication barrier since most documents and forms involved in the registration of a company are in Arabic.
Local Emirati Sponsor – Explained:
As everyone is aware of the big news, the UAE has announced 100% foreign ownership on business licenses, which gives confidence and courage to investors to do economic activities in the country freely and independently. However, the involvement of Local Emirati is required in certain scenarios.
There are around 4000+ economic activities in UAE, out of which only 1200 activities are allowed to have 100%, foreign owners. There are around 2000+ activities that also allow 100% foreign ownership, but a Local Emirati must be involved, acting as Local Service Agent (LSA). While the rest of the activities require a Local Emirati Sponsor (LES), which also means a Local Emirati Partner in the Business License. These activities necessitate you to have an LES who will own 51% of the company shares. In this case, choosing a trustworthy LES is the primary step.
At GHI, we are linked with highly reputed LES and Corporate Emirati Companies (CEC), who are trustworthy and reliable. We have been working for more than 9 years and have incorporated 100+ Business licenses that would require LSA or LES or CEC. Choosing one must be done cautiously as you may want that person at the most vital phases of your company registration.
Business Name Registration
Once you have defined the legality of your business license (whether you need an LSA or LES or CEC), registration of the company name and activity is the next thing you need to do. The application must be processed by the Department of Economic Development (DED). It's important to note that the granting of your company name depends upon its availability. You will be required to Submit three business names.
Creating Tenancy Agreement:
In the next step, you will need a tenancy Contract for the company premises. It is not mandatory to have an office for most of the activities, but in some scenarios, you will require an office to create a tenancy contract. This tenancy contract must be submitted to the relevant authorities as proof of having a physical office to obtain the final license.
Draft a Memorandum OF Association (MOA):
Draft an MOA, (a legal document prepared during the company registration process) between the business partner/any other partner and you. A business registration company can assist you in preparing this document. Including clauses specifying the percentage of ownership for both parties is essential.
Final Submission of Documents to DED
In the culminating phase, you need to present the following documentation to the DED:
● Trade Name Reservation
● Tenancy Contract (if required)
● LSA Agreement (if required)
● MOA
● Documents of owners, managers, and LSA or LES if required
Within 48 hours of presenting these documents, you will receive a payment invoice. Once the payments are settled, you will obtain your license instantly.
Through all the years, it has become one of the best spots for start-ups and well-established companies, and few Small, and Medium Enterprises. The United Arab Emirates has turned out to be a top center for trading as well as a thriving business hub.
Company Registration Lawyer Ensure the Company is Incorporated in the Right way.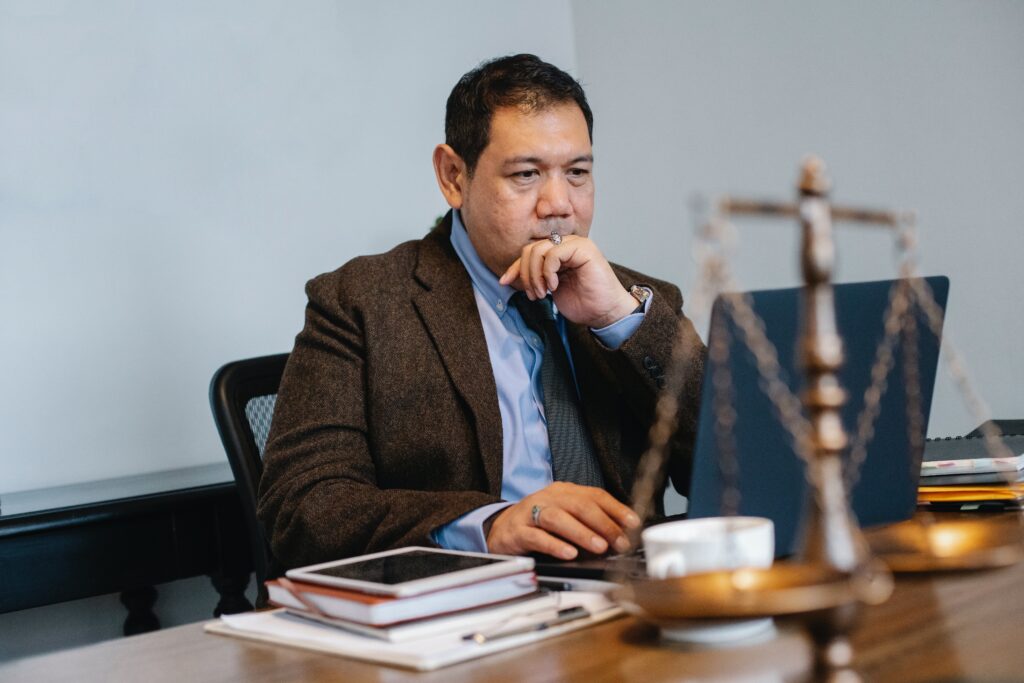 Each new business will do well to hire two kinds of experts during the initial stages of establishing a business- which is a Company Registration Lawyer and an accountant respectively.
Why an accountant is required is quite evident, since the goal of most companies is to take advantage of their expertise and experience. They will keep written financial records and oversee the debits and credits as well as the tax payment. The requirement for an attorney comes even before and they are the right individual to be by your side at the time of company registration. Beginning any business begins with this step. When it comes to a Company Registration Lawyer, he will search your chosen business name and determine if it's available or not.
You should be mindful of numerous alternatives so that your company has a one-of-a-kind name that is officially and managerially listed with the business administration of the state in which you are intending to establish the business. It is different from trademark registration, which needs individual legal action.
Business lawyers can register, with a local business office or with a state courthouse, the distinctive name you have chosen for your company. You should be quite cautious to see that you spell your company name well because after it gets listed in the registration records, it's the name that is there until your company is operating. After company registration, you can begin using the name in everything from business cards to signatures.
A Company Registration Lawyer can manage all the legal tasks and assist you to navigate through different lawful records and applications that are supposed to complete and submit as well. They will then make sure that the company is up and running in the correct manner. Their involvement lets you be free to focus on the legal aspects of the company, such as seeking employees, setting up finances with the assistance of the accountant, finding premises, and everything else that is necessary to set up the business.
Companies should be in the business structure of LLC / individual proprietorship/corporations and civil company and the attorney can assist in establishing them so that they stick to every legal necessity. Individual business structure renders separate protection to the company proprietor, and the attorney should clarify each of these thoroughly prior to making a solid decision on the company to be registered. The attorney you choose should be able to assist you with the necessary steps required to carry out business legally in the rest of the states if you plan on taking your business across state lines.
About GH International
GH International is a leading Law firm in Dubai offering Legal and Company Registration service in UAE and Iraq. In addition to company registration in the UAE, we also offer Legal Services in Iraq. The firm was established on the tenets of integrity, commitment, offering expert legal guidance. GH International has grown into a reputable, full-service business law firm with clients in the Gulf region, the Middle East, and internationally. We have extensive years of experience in this area, which means we have extensive knowledge of the laws, customs, prospects, and complexities of the area.
We have a diverse group of Business Lawyers in Dubai from an array of backgrounds, many of whom have been educated and worked in the West and rest of the Middle Eastern jurisdictions and have both internal and private practice backgrounds.