Intellectual Property
With our vast experience in this field, we can assist in representing you and protecting your valuable intellectual property and enforcing your rights.

With our vast experience of intellectual property in Iraq and Kurdistan, our Lawyers in Iraq can assist you with registering your intellectual property and registering your branding and trademarks.

Our expert Lawyers in Iraq & with their local knowledge can provide you with all the advice you need to put your product to market and we have a wealth of experience in preparing and negotiating distribution agreements and providing advice so that your product is fully compliant with local laws when put to market.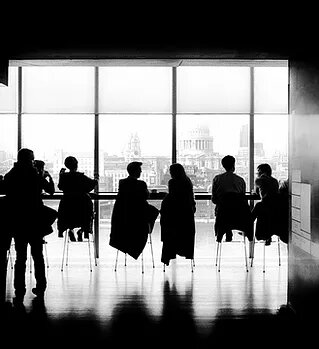 Oil & Gas
Our team of expert lawyers in Iraq can assist with all issues relating to this specialised field, including, exploration, production for all firms of hydrocarbons, onshore, offshore. We can assist with Joint Operating Agreements and other usual contracts used within the industry.

GHI's Lawyers in Iraq experience in competition law, dispute resolution, environmental law, LNG Projects, processing and storage, oil field support services, production sharing agreements, joint ventures and commercial agreements.
Banking & Finance
We can offer advice and assistance in all aspects of this area of law.  We can advise local and international banks, finance providers, sovereign entities and other market participants operating in the Middle Eastern Region.

our team of Lawyers in Iraq can provide advice on all financial transactions We can assist with real estate finance, structured financing, securitisation, insolvency, Islamic finance, debt capital markets and financial restructuring.

Our banking lawyers can provide expert advice in structuring, negotiating and documentation of financial transactions.
Employment and Labor Law
We can provide you with expert advice concerning all labor law issues you may face; as an individual facing employment-related legal issues, or as a company requiring advice in this complex field. We can provide and draft all your labor law requirements such as employment contracts and ensure that you fulfil all your legal obligations under local Iraqi Law.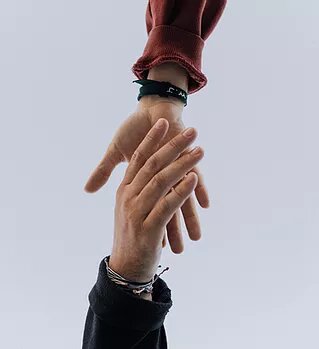 Litigation
Our team of local Lawyers in Iraq and international lawyers can provide unparalleled and extensive expertise in litigation, whether you are an individual or an international company.

We can protect and enforce your rights in the local court system. We can assist with criminal and civil litigation in the Iraqi legal system, whether it is in relation to a breach of contract or debt enforcement. 
Mergers & Acquisitions
Our local Lawyers in Iraq have years of experience in the area of law, relating to merging, buying, selling of companies and their assets.

We an assist clients throughout the process from the initial steps of deal negotiation, due diligence, drafting, transaction documents and agreements, securing regulatory approvals from authorities and governments. We can undertake any work related to stock asset purchase or divestment, corporate restructuring, mergers, acquisitions and strategic alliances.
Commercial Law
Our expertise is unparalleled in this areas. We can advise you or the company in any contract dispute you may be facing.

We can assist in preparing and negotiating any commercial agreement that you may require and advise on any legal dispute that you might face.

We can assist with cross border transactions, determining the competent jurisdiction for dispute resolution and ensuring conformity for goods and services.

We can assist with international trade, franchising, international investment and arbitration.
Construction & Engineering
Our Attorney in Dubai can offer you advice on matters relating to the design, construction, operation and maintenance of buildings such as residential, commercial and industrial and all legal matters relating to infrastructure such as rail, roads, hospitals, schools and other structural assets.

Our expert legal advice can safeguard all stakeholders within the sector, including developers, investors, financial institutions, contractors and subcontractors, project consultants and facility management companies.

We can provide complete legal advice throughout the life cycle of the project; advising on tenders, bids, documentation and legal compliance.
Non-Profitable Organizations Support
Whether you're starting a new organization or opening a new branch, our business professionals and certified attorneys can lead the way by providing legal organizations consultancy with all of its details, we can help you to identify key issues, identify the viable options and make the best decision to minimize your risk, protect your interest, and have a peace of mind.

We been helping International and local organization for years to achieve their goals in both Kurdistan Region and Iraq.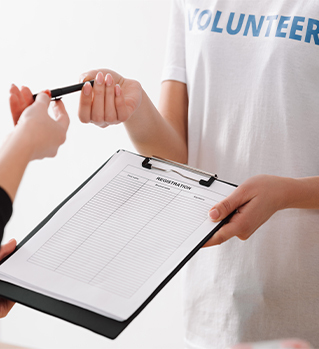 Companies Registration
GH International specializes in providing legal services in the area of registration of national companies or branches and representative offices of foreign companies operating in Iraq.

There are many advantages to doing business in Iraq. Foreign entities can set up branches in Iraq and do business even if they are fully foreign-owned.

Iraqi ownership of at least 51% is required to establish a limited liability company in Iraq. We have significant experience in obtaining registration in all sectors.

We help companies to do their business in a better and faster way to invest their money in Kurdistan Region and Iraq.
Immigration Services
GHI have wide experience in obtaining Kurdistan, Iraqi visa for your workforce. We assist clients in understanding the options and insuring that both the company and its employees are fully compliant with local regulations.

We are aware of all the latest requirements and amendments of the local work permit process and consider all the factors like cost, employment duration and travel requirements to secure your visas.
Bidding Support
GHI is a third-party registration entity with many years of experience in System of Award Management (SAM) registration for your entity. We provide our clients with a deducted case manager to process your registration, paperwork, and monitor your account.

We have specialized personnel in the bidding world of Iraq, working with the international community of Iraq.

GHI excelled in providing excellent consultation to Iraqi companies that does business with government contractors and oil and gas companies.

Our Lawyers in Iraq are intimately familiar with all the requirements of international companies (government contractors and oil and gas companies), from getting all the bidding requirements ready to preparing documents.
Logistic Support
Lawyers in Iraq help local and international entities starting or doing their business in Iraq to understand the work nature and provide them with all the support they need to achieve their goals in the most effective ways and cut down on optional costs our services include: Travel management support, Car rental, furnishing workspace, Restate rental, and event hosting.